Dreamforce14: Top 5 Highlights From a Demand Generation Marketer
This years Dreamforce had 135,000 registered attendees from 91 countries. The word on the floor rumored the final total was 144,000! More than twice as many as Oracle Open World. Dreamforce is an event unlike any conference. It is a massive experience that takes over San Francisco. Here are my top 5 highlights from this years Dreamforce, aka #DF14.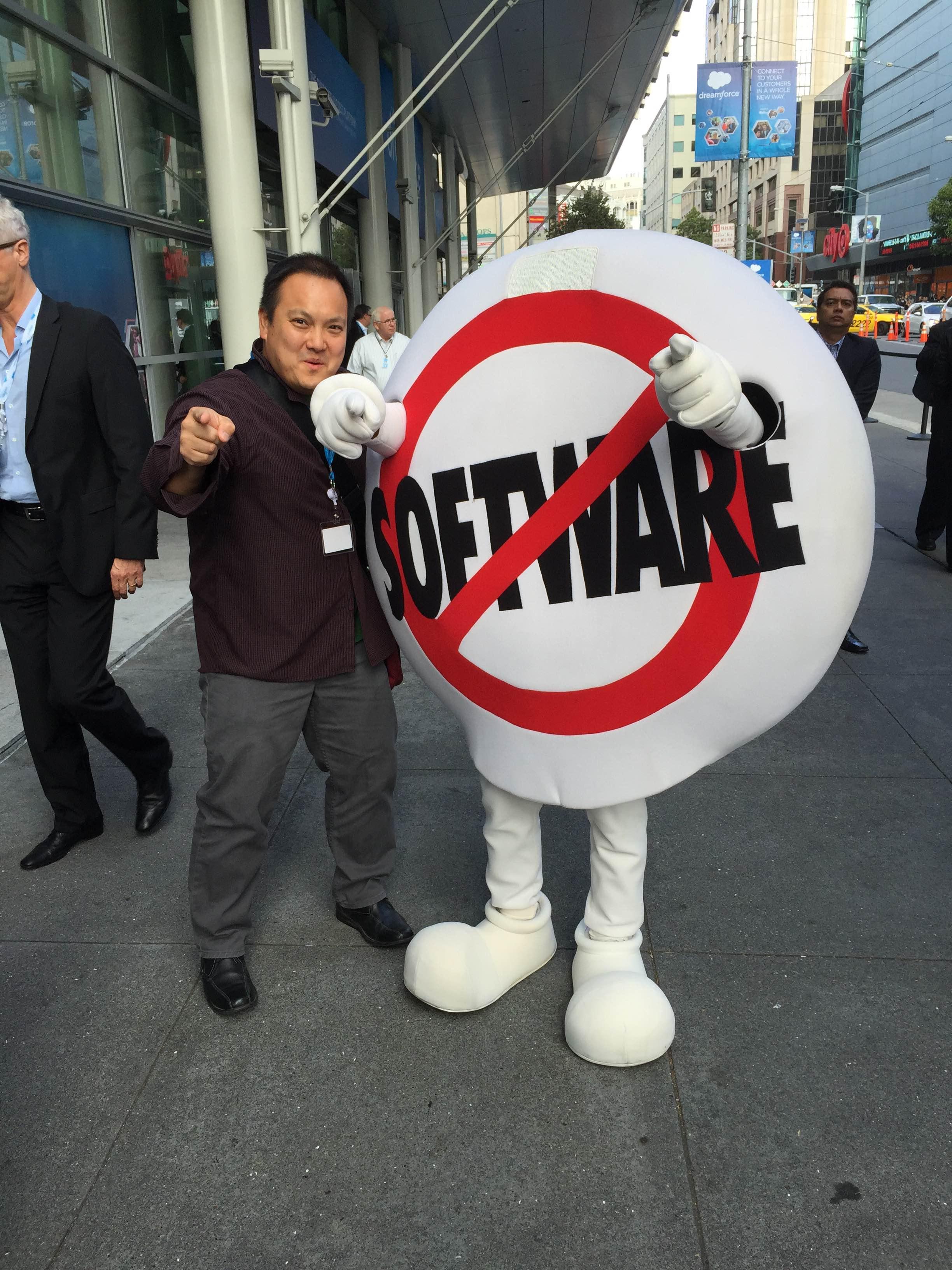 No No No more Marketing Automation alley
The presence of marketing automation platforms like Eloqua and Marketo was non-existent. Act-On had a small booth with a Silver level sponsorship, but I did not notice it or any other marketing automation platform as I walked the Expo floor. Obviously, changes in the marketing automation space, like Oracle's acquisition of Eloqua (Dec 2012), and Salesforce's acquisition of Pardot (via ExactTarget 2013) makes it tenuous.
This year, the positioning of Salesforce Pardot and ExactTarget (Salesforce Marketing Cloud) was much stronger and clearer. Last year, everyone was questioning if Pardot would even exist (or be blended in). The clear answer this year is YES.  Salesforce Pardot for B2B. Salesforce Marketing Cloud for B2C. In a nutshell, Salesforce Pardot has the robust nurturing and scoring engine to support extended and complex buyer's journeys.
Analytics Analytics Analytics!
Big Data. BI. Salesforce announced its entry into the BI/analytics market with Wave, Salesforce Analytics Cloud platform. 
"There's going to be 10 times more mobile data by 2020, 19 times more unstructured data, and 50 times more product data by 2020."

-Marc Benioff, CEO Salesforce.com
We should pay attention to what he says.  He is one of the most powerful tech CEO's and even autocorrect know's him.  I typed "Benihoff" and got a red line then corrected to "Benioff." Since I am a child of the 80's, I may have been thinking of David Hasselhoff from my childhood favorite TV series, Knight Rider. BTW, autocorrect caught both. I am not saying they are equal or alike, just stating for the record. Okay, back to Dreamforce.
Wave is Salesforces entry into a $38B market. Many say it seems a bit late for such an innovative cutting edge company. I would have to agree. Marketers have been clamoring for better ROI analytics and have had to rely on integrating marketing automation and buying MA embedded/white labelled BI tools. Wave does have a clear advantage with being native to Salesforce, but the devil is in the details, yet to be discovered.
Wave promises to be visual and interactive. It must be, it was announced with the Beach Boys playing "Good Vibrations."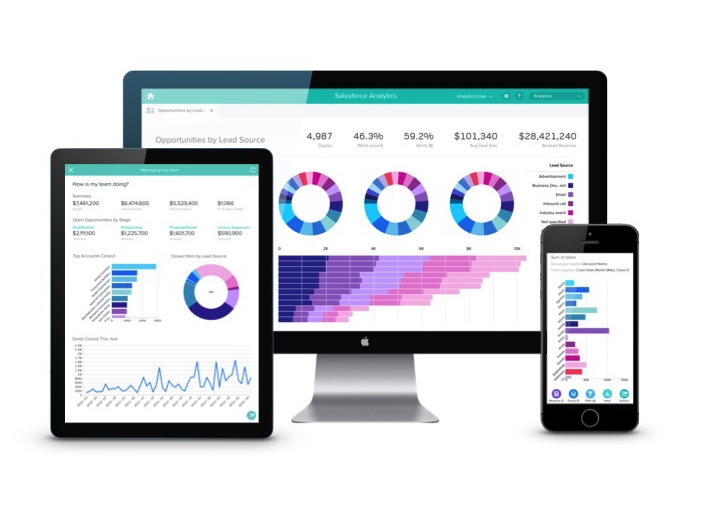 Vertical Vertical Vertical!
For the first time, to my knowledge, Salesforce had an industry specific demo area. It was not highly promoted and even tucked away. Great move as Dreamforce gets bigger and bigger.
It is still a Party. Party, Party
Dreamforce, unlike any other conference I have attended, makes the attendee feel special. Music and entertainment everywhere. Knowledgeable and friendly service personnel to assist around every corner. More interesting sessions than anyone could possibly attend. Even the food is relatively decent. I have to give bonus points for anyone that can make/store/distribute over 100,000 eatable lunch boxes that are a cut or two above vending machine sandwiches.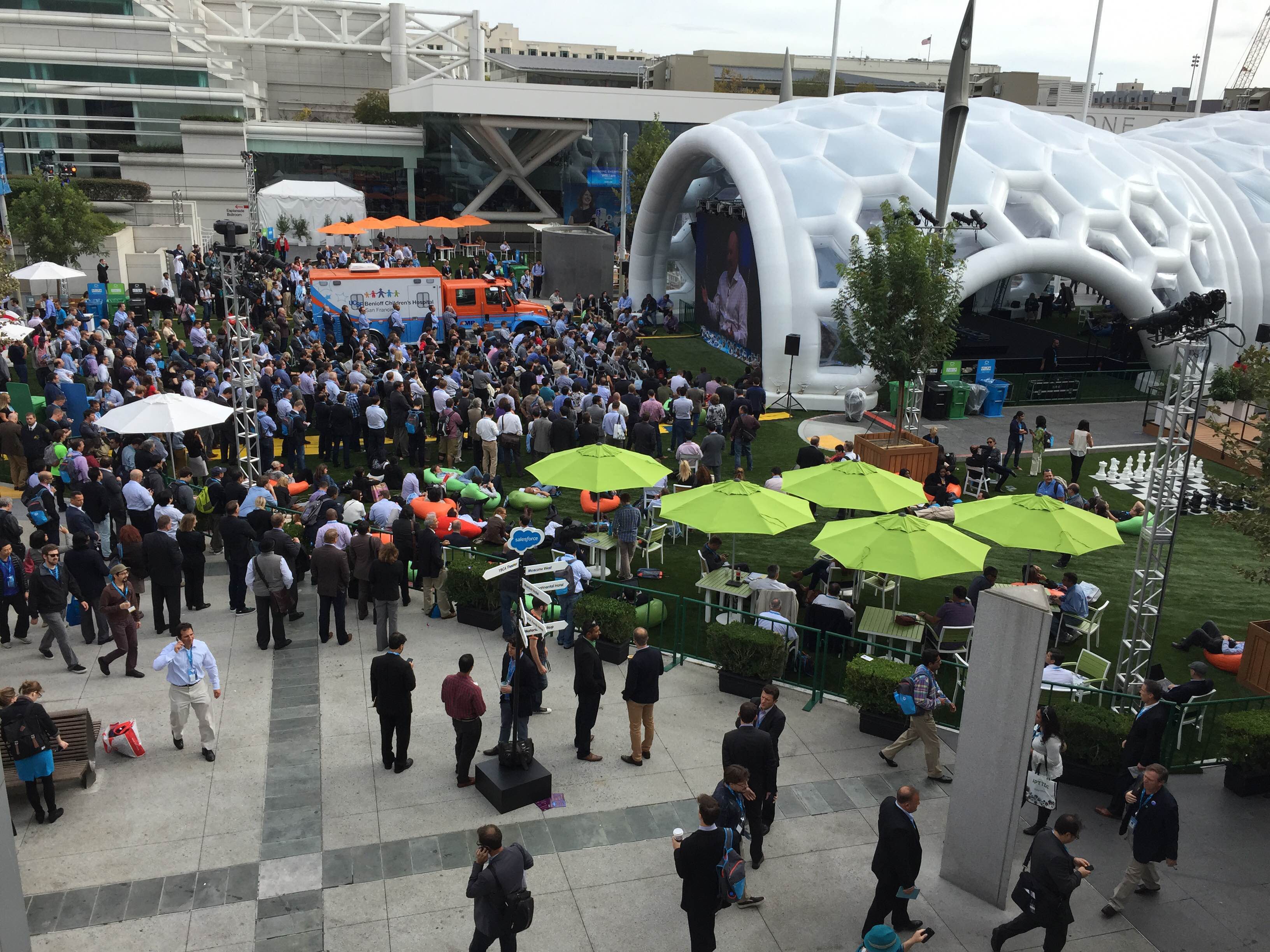 The giving and giving back BIG continues 
In addition to Salesforce.com's 1:1:1. Dreamforce raised 1 million donated meals for a total of 3 million meals with matching grants from Marc Benioff and Tony Robbins. The benefit concert on Tuesday featuring Bruno Mars and Cake raised an estimated $9 million for Benioff Children's Hospital. Wow!